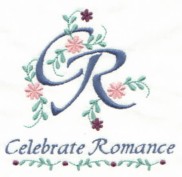 May 2 - 4, 2003
Hyatt Regency
Sacramento, California

Come join us in our sixth year of celebrating friendship and a mutual enjoyment of romance novels. We are meeting for the first time in lovely California! Sacramento is well located between many super destinations, including but not limited to San Francisco, Napa Valley, and Lake Tahoe. Within the city itself are great places to visit...relive the Old West on the streets of Old Sacramento, have dinner by the banks of the river, stroll through the Capitol (right across from our hotel!), or shop 'till you drop at many malls or a nearby outlet.

We've grown a lot since we had our first CR gathering in 1998, but though the numbers have changed, the personal touch and relaxed atmosphere remains to this day. Truly a friendly and enjoyable event you won't want to miss!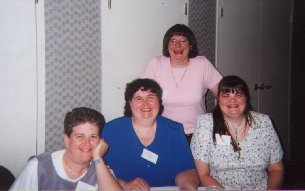 At CR2003...
Enjoy three days with these friends from cyberspace who share the love of the romance genre, who know and understand TBRs, TBB lists, keepers, wallbangers, glomming, autobuys, and chatting online on bulletin boards and listservs.

Exchange ideas and opinions with readers and authors on what makes reading a romance a pleasure for you - and what doesn't.

Share the joys of being a bookworm -- book-hunting techniques, maintaining a staggering library and keeping track of what you've read.
Follow the links above to read more about our gathering. Register early to ensure your space at this great event!